The weekend is almost over, which means back to work tomorrow for most of us. So to cheer you up (and myself) I am going to be giving you a little bit of bookish fun every Sunday, to make the end of the weekend that little bit easier!
I've spent the past week fighting a cold, a stomach bug and tonsillitis and I can finally say that I am starting to feel a bit more normal! Hurray! I can't remember the last time I picked up a book, which makes me super sad, but hopefully now I'm a bit more with it I'll be back to reading soon!
…
I'm super excited about this weeks post because it's Harry Potter themed! And you can't have enough Harry Potter stuff in my opinion!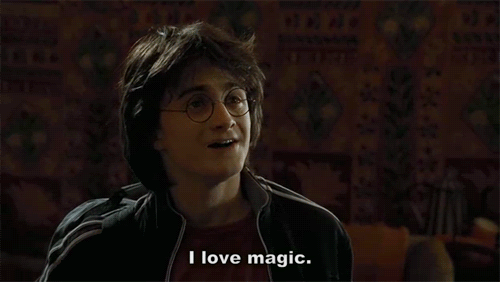 Recently Storybook Cosmetics announced their brand new line of make up brushes…Harry Potter make up brushes. I don't really care about make up and any day that I don't have to wear make up is a blessing, but even so I NEED THESE BRUSHES!!!
The handles of the brushes are modeled after Harry, Ron, Hermione, Dumbledore and Voldemorts wands! Thats a whole lot of magical power to help you with your make up.
You can only buy the brushes as a set of 5 (but who in their right mind is only going to want one, right?!) and each set you buy comes in this pretty cute velvet bag!
For those of you who know make up type things the set includes four eyeshadow brushes and an angled liner brush (a WHAT?!). And the brushes have soft synthetic bristles with a brushed metal alloy wand. (No idea what that means but it sounds nice)
Brushes are available for pre-order now!
Not into make up brushes? Well make sure to keep an eye on their Instagram because they have tons of other stuff in production, including this awesome Sorting Hat themed eye shadow palette!
Follow Storybook Cosmetics on Instagram.
…
What do you think of these brushes? Will you be grabbing yourself a set?
Enjoy your Sunday and have an excellent week!